---
ALL INDIA BHARAT SANCHAR NIGAM LIMITED OFFICERS' ASSOCIATION

WEST BENGAL STATE BODY
---
Editor :- Mr Atanu Mondal :: State Secretary :: Email :- atanumondal2010@gmail.com ||
AIBSNLOA GROWS FROM STRENGTH TO STRENGTH: The Mega Event in West Bengal took place on 25-05-2010 with a huge gathering. Defying unprecedented intimidation, coercion, spreading of false propaganda and braving physical block by 30 odd 'gate keepers' at the entrance, hundreds of Executives assembled in the Telephone Bhawan, Kolkata and resolved to join and strengthen AIBSNLOA. The meeting decided to float the State Body in a few days. More comrades who could not make it to the meeting had conveyed their support and had assured to join AIBSNLOA. The State Body has now been formed and the Office-bearers list is available in the Main Page. We present here a glimpse of the meeting.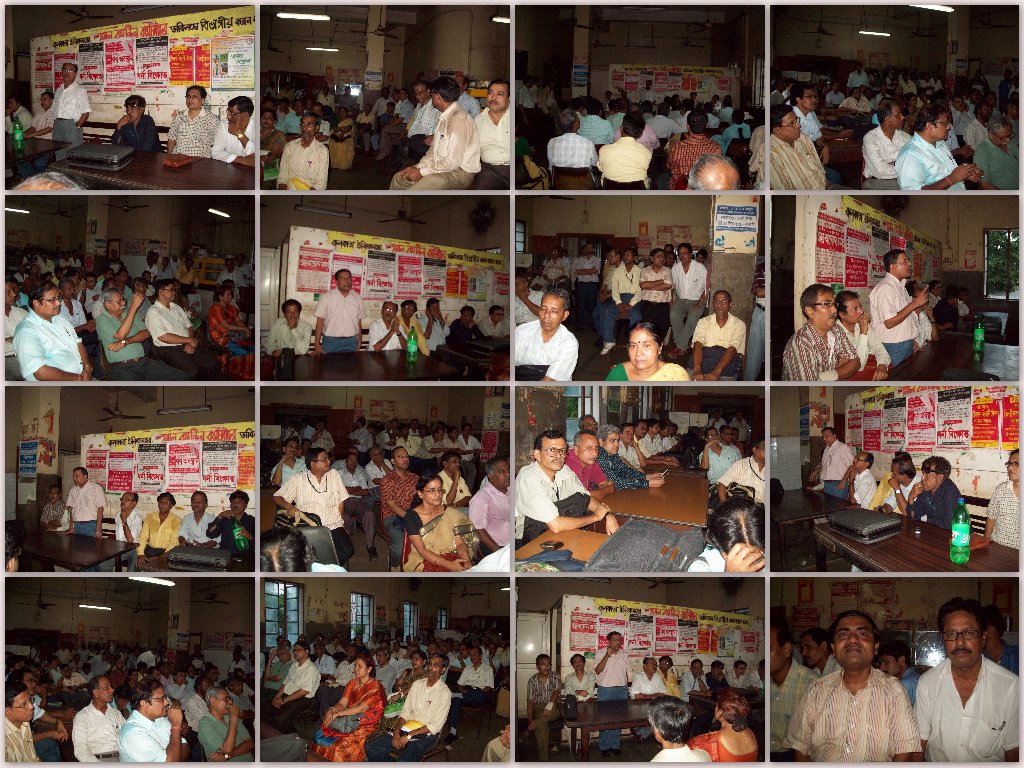 Click Here and use 'Slide Show' to view large size photos.
---
Best viewed in 1024x768 pixels.
Copyright © 2010-2010, AIBSNLOAWB . All rights reserved
For feedback on this site, please write to the webmaster.
---